Let your music shine with FOROOMACO
The Home Studio is the Cradle of your New Music
ROOM ACOUSTIC TREATMENTS PRODUCTS ARE
ALSO MUSIC EQUIPMENT
Get the Best Recording and Monitoring Experience!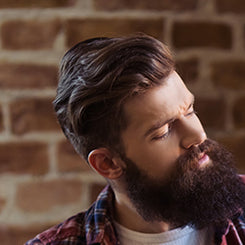 Amazon Customer
Simple and easy to apply to any surface and reduces stray noise super well!
These baby's are thicc! And that's great! Because they do a great job at absorbing those wayward waves that you are wanting to squash. These make noise reduction and control a breeze for any size space. I have a large room so I used multiple packs but even just one pack of these could really help bring a small room or booth under control noise wise. They are light and can be hung any way you choose, tape or spray, I used VHB tape from 3M. These helped bring my noise down a good bit of db, I should have measured, but I didn't have the chance, I will try and then update the review if I remember :)
Spikeypup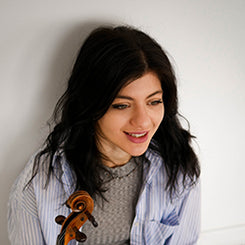 Amazon Customer
Makes a huge difference
I'm on video/conference calls all day. Folks would tell me that my voice/room echo's badly. I places these on hard surfaces around my room. Huge difference - and the people I speak with regularly thank me to. Just used a can of spray adhesive to put them up. Could have used command strips for easy repositioning - I tested locations first using tape to reposition; then made it permanent.
Boomzilla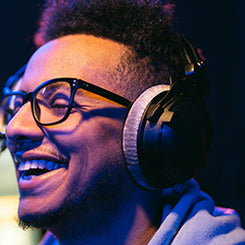 Amazon Customer
So impressed with these
First off, I bought different acoustic panels before these ones and they were a nightmare. So naturally, I was expecting this to be a whole project and was prepared to dedicate a lot of time to it. However, once I received these I decided to just lay them flat on the floor and left them overnight. Come morning, they were all perfectly expanded and I couldn't believe it. I really didn't think it was going to work but it did, so it's worth a try to just leave them out if you're short on time/patience. I was so surprised by how thick these came out to be too because the other ones I own are not thick at all. The quality on these is insane and they really work! (At least in a closet which is where I have my studio.) Not sure about bigger rooms but I'm willing to bet if you have enough of them, they will do just fine. I absolutely love these and I'm so glad they expanded on their own and I didn't have to do any washing, drying, etc. Definitely check instructions though because I just kind of ignored them and maybe I got lucky, who knows. Overall, these are amazing.
Kittenpaws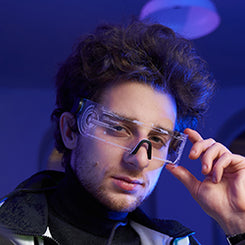 Amazon Customer
Outstanding Acoustic Panels! Larger than normal and highly effective for echo/sound suppression.
I couln't be more pleased with this set of great acoustic panels for use in my Basement Recording Studio, where I livestream, as well as produce VoiceOvers and videos. They rate a very high FIVE STARS with me, and earn my honest and very hearty recommendation. Much better than typical wedge panels!
Frank E. Trinkle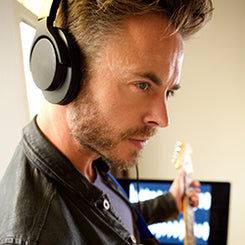 Amazon Customer
It looks and works great (need 3M double sided tape)
I use it in my basement for recording guitars, bass, and sometimes drums. Compared to all the other foam acoustic treatment brands and models I have tried, I would say it is somewhere in the middle considering the price and the lack of adhesives They were somewhat heavily compressed but following the instructions they decompress as expected. I did wash in hand gently though. The washing machine could be harmful. It is disappointing that it does not come with any adhesives but the colors do look great and they add a great pop. They look wonderful which in my opinion makes up for this deficiency. Once installed it immediately helps defuse and absorb some of the unwanted frequencies. highly recommended. I sincerely hope that you would find my review helpful
Eddie Rattlehead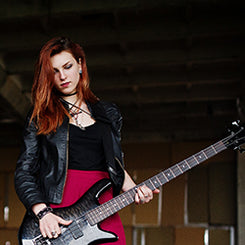 Amazon Customer
They Work
After reading other reviews, I decided to simply lay these Foroomaco Sound Proof Foam Panels out for a day or so and let them "inflate" on their own. Last night, instead of washing and wringing them per the directions, I sprayed them lightly with Febreze to eliminate the "foam odor", then placed them on drying racks. Voila! Most of them sprang to life by morning. Four of them did not fully "inflate" on all sides. I simply sprayed those corners with Febreze and left them to dry and they're fine. There's no adhesive provided on or with these foam panels, which isn't an issue for me. I have all of that and knew this when I ordered them. As far a noise reduction, I temporarily "installed" them in a makeshift singing booth (a very large box) and they worked to suppress the noise in the room, including the forced hot air heat. The HVAC noise and hum from the tubular fluorescent lighting have been the source of annoyance and made recording quite challenging...nearly impossible without a lot of editing in my home studio. We're gonna combine these foam panels with other panels to construct a large, portable vocal booth. I'm happy with them. I'm also happy with the extra large, reusable zip-locking vinyl bag in which they arrived. I'm gonna use it to stash items for events so they don't get wet in inclement weather.
T. G.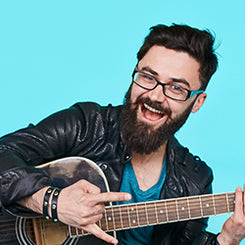 Amazon Customer
Nice choice to help with standing waves.
Keeping in mind that these are only 2 inches thick, so they are physically only able to absorb/cancel a finite range of frequencies. With that said, they do a very good job of absorbing/cancelling those frequencies. I can hear a discernible difference in my room after installation. I used a mirror to find the reflection zones of my speakers and placed them there. It has killed the echo and at least lessened the standing waves I had in my theater room. They seem to have a slightly sticky back on them, but I used double sided tape so ensure they stayed put. When you get them, unwrap them and let them sit for 24-48 hours for them to expand back into shape. I had no need to moisten them or anything. I just let them sit, separated but stacked up, and fluffed them once the first day by picking up the stack and dropping them one at a time back down. I also used these in conjunction with pyramid shaped pads to help with dispersing any reflections.
Equinox69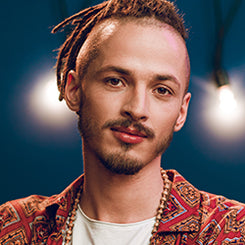 Amazon Customer
More effective than other panels I've tried!
These panels are more effective than the pyramid-style that I've tried in the past, which leads me to believe that this style of noise cancelling panels is a better deal in terms of noise proofing. They're thicker and larger overall, so it's nota direct comparison, but I would urge anyone that's not entirely concerned with aesthetics to opt for this deeper panel since it does work better (in my experience). The panels come vacuum sealed, and only a few of them required "activation" by soaking them and them drying them out again. I'm glad so few required that, because it's definitely a pain. That being said, you can put them in the washing machine on a gentle cycle, per the instructions, which is more convenient than using a bathtub or similar. Overall, I think these are a good deal and would do a good job reducing the reverb and overall noise levels in may spaces, such as a home office. I would gladly recommend these noise cancelling panels!
Happy Customer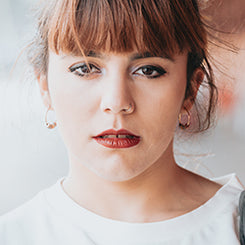 Amazon Customer
Pricey, but they do the job
I am really impressed with these panels. They seem thicker than advertised and after placing them in my room, the noise has gone down quite a bit. I was even able to turn my microphone up a significant amount, which is always a good thing. Of the various foam panels I've used, these are the ones I'm most impressed with. Yes, they cost more than some of the other options, but they seem to work better, too. I recommend them.
W Pan Abbott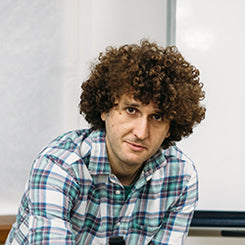 Amazon Customer
Effectivley thicker than most.
These foam panels have a different design than my other ones, and that design yields more foam overall than the others.
Chris